Content marketing is the key to get good rank in Google SERP in 2020. Google's recent update (BERT) focusing on NLP (Natural language processing) which enhance natural content from your web pages. Following are 10 important steps which will push your website on top in Google SERP.
1. Build simple content with natural flow
Build content with natural flow without any keyword stuffing. Content must be like dialogs between seller & buyer. Don't copy and paste any definitions, rules & explanations. Focus on what visitor looking for. Few points need to consider –
If you referring any article mention author & source.
If you describing any service or product mention price with terms & condition precisely
Understand buyer behavior & describe service accordingly like – item, detail, date, image, address etc
Check SEO copy score with various tools (Yoast SEO) etc.
2. Understand buying behavior & Build website accordingly
Understand what questions they're asking, how they're asking, what their needs are? Start listing prospect needs of the customers. Understand what exactly they are looking for? Simple tricks to get this information –
Carry out some research & survey's industry wise & collect few data
Analyze the data & customers' needs & behavior
Analyze competitors websites & note down their USP (Unique selling points)
Align your website structure with respect to buying behavior
Well build site can increase your engagement & reduce your bounce rate.
3. Add Marketing Hooks
Add interesting & useful real videos, useful articles, webinars, live chat, lists, how-to guides etc. Marketing hooks will play very important role to engage & get convert. Following are the some marketing hooks you can add to your website to increase engagement.
Add client testimonial videos & write-up
Add chat bot to connect quickly
Free consultation
Call back requests
Offers & discounts
Marketing hooks increases your goal conversion/ lead filtration.
4. Meta Tags & Other SEO tags
Build short but perfect title without losing high traffic keywords. Meta title, description & keyword should neutral with respect to web page content. Don't miss alt tag to all images. Add few more geo tags, Google revisit tags, authority tags to get verified with SERP.
Add all important other file like robots.txt, sitemap.xml, ht access file if needed.

5. Internal & external link building
To keep your site balanced you need to check all internal links & external links to your website. Low pr links will drag your website at bottom & high pr links will push your website at top. Try to build quality links do follow links. Don't miss internal link building it should be easy & user-friendly.
You can check your link structure in SEMrush backlink checker & you can check who is referring your web page. Monitor social sites to get information about social traffic. You can compare backlinks to your competitor & accordingly you can build off page seo strategy.
6. Get listed!
Doing business locally? SEO is critical to local business. Google serves results differently depending on your location. With the solid growth of mobile engagement, getting found means mobile searchers become your buyers. To positively affect Google rankings right in your hometown, Here are some tips to get listed on local
List your business on GMB (Google my business). GBM is very effective for local seo. Roughly 70 to 80% leads generated through GMB
Build Landing page in various local directories & classified sites. Mention your local details correctly like your city, state and zip/postal code etc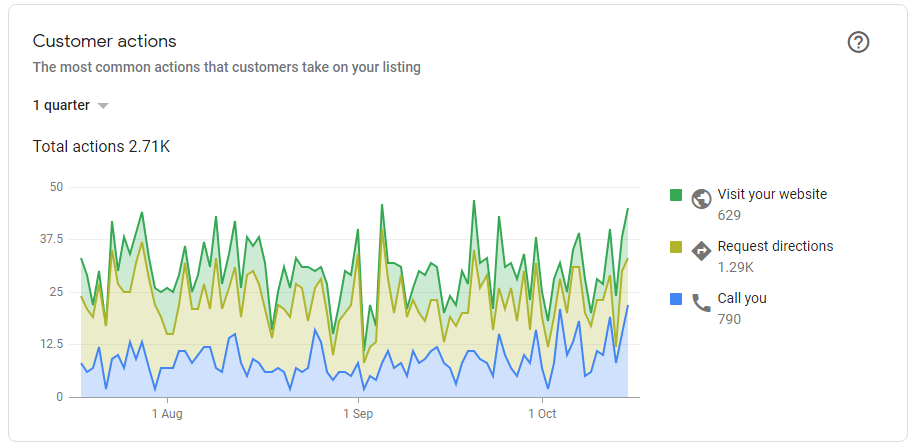 7. Security
SSL certificate is now most important to get trust before browsing your website. Many sites without ssl are lacking behind. https: secured sites are getting good traffic without risk. Google enhance ssl site in SERP.
SSL protect your domain, data & other important information. All e commerce sites must needed ssl you can't neglect ssl if you are collecting payments online.
8. Focus on USP
While doing all this don't neglect USP. Unique selling points are the key factor of conversions. While building your tags or web content you need to embed your USP's like
20+ years trust
Easy Refund
Free trail
Award winning company
Etc.
9. Track your progress/ Audit your website
Tracking your progress will inform your SEO strategy and marketing. Do seo audit to get understand some small issues. SEO audit can give detailed report of you website. You can audit your website with various free SEO auditing websites.
You will get following information after audit
Mobile responsive/ Mobile friendly pages
Broken links
Meta title duplication & stuffing
Alt tags
Loading time
Etc.
After detecting all critical issues use Google search console to solve. Solve the errors in seo audit & fetch in the Google search console. Request to re-index the crawlier will crawl our website & new fresh error free results will pop up at top in Google SERP.
10. Believe on consistency
Improvements don't happen overnight, so the sooner you start the better off you'll be. Make the plan set the time & starts as early as possible to get ride on issues & still if you need more expertise just call us!