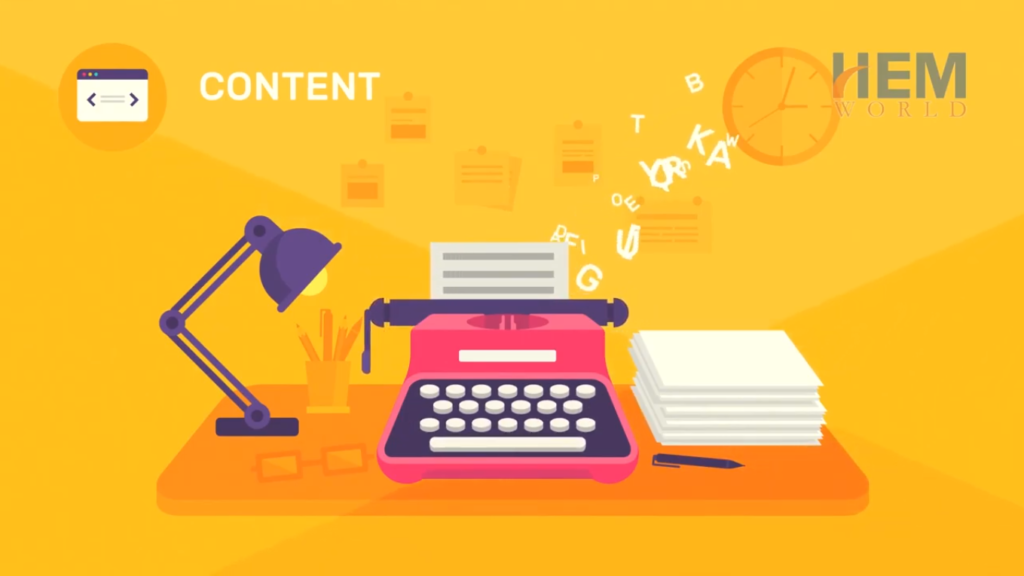 Best content marketing agencies/ companies, content writing company in Pune, India
Did you know?
"[Content Marketing] is all the marketing that's left." – Seth Godin (Author, Entrepreneur, Speaker and Teacher)
Why content rules the digital world?
Content marketing is 3 times more efficient in terms of leads than outbound marketing. – Review 42
So, what are you waiting for?
Content is the most effective tool to drive business growth and creates brand visibility. HEM World team of professional content writers create content that connects with consumers and triggers a purchase. Our content strategist maps your consumer's purchase journey to maximize the impact of the content.
We don't believe in keyword stuffing while creating content. Instead our content writing team creatively incorporates keywords in the content to maintain a fine balance between SEO techniques and creativity.
Find out more about HEM World's approach towards the king of the digital world- CONTENT
Content is your expression!!!
Ultimately content is your expression, which should connect with your audiences to trigger a purchase and lead to brand loyalty.
Content creates brand visibility and drives business growth.
What can HEM World team do for your brand and business?
Connect through content
Our team of professional content writers work alongside your marketing and branding team to understand your unique set of target audiences. Conclusively creating an expression/content that connects with them to trigger the desired response.
We hit a conversation with your customers through the purchase and post-purchase stages too.
Map the consumer journey
Our Content strategist and writers analyze the journey of your consumer while making a purchase. They suggest content aligned with the consumer's purchase pattern to maximize the commercial impact of the content- like creating awareness, interest then leading to decision making and action.
HEM World's team provides the best content writing services to pen content that creates awareness and interest in your company's offerings. This leads the customer through the sales funnel, ultimately reaching the purchase stage.
Aligning with branding and marketing team:
HEM World offers the best content writing services as our team staunchly believe in the axiom –
Only content aligned with your branding and marketing strategies will reap benefits.
Even before they start penning content, they discuss your company's branding and marketing strategy to imbibe it in their words.
Beyond SEO:
The biggest challenge for writers is to incorporate SEO words in the content.
If they work only on SEO focused content with keywords randomly punched in, it would disinterest and not engage the consumer.
Keyword stuffing leads to a higher bounce rate and lessens Average Time on Page. Also Google views at this practice as a Black Hat SEO technique.
Our team maintains the fine balance between creativity and SEO focused content.
HEM World offers beyond SEO content writing services. We curate content that grips your audience's attention.
Thus, HEM World is not just a content writing agency.
It is the creator of your brand expression.
Our team pens:
1. Website content
2. Articles
3. Blogs
4. Case studies
5. White papers
6. PR and press releases