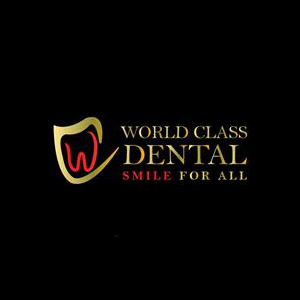 Company Profile

:

World Class Dental is one of the best dental clinic in Pune. Dr. Priyanka Soakar Navale is the renowned best Orthodontist in Pune and also a dentist in Pune. they provide various services like Regular Braces, Lingual Braces, Clear aligners, Invisalign, Orthographic Surgery, pediatric dentist in Pune, Functional Appliances, Adult Orthodontist, Cleft Lip- Cleft Palate also designing Smile, Root Canal in Pune, Teeth Cleaning cost in Pune, Wisdom teeth in Pune, Denture in Pune, Teeth bridge in Pune, Teeth crown in Pune, Dental Implants in Pune. If you are looking for the best Clear aligners Centre in pune the world class pune is best place for you.
Challenges

:

• Zero organic/search traffic. No ranking keywords. No goal conversions.
• Basic website with no perfect navigation & lead funnel
• Comparatively low competitive stuff on the website. No attractive interface.
• High loading time & Missing appointment booking system
• They were facing no leads from the website.
Solutions

:

• We conducted SEO audit for their website & sorted issues.
• We researched perfect keywords with respect to their services.
• We restructured the website. Navigation system, Content & showcased USP on website.
• We build perfect lead generation funnel & Online Appointment setting system
• We rebuild content & removed duplicate content.
• Build blog & started blogging
• Reduced Bounce rate & increased APT (average page on time)
• We set Goal & focused on conversion tracking
Results:

• More than 50 high traffic keywords on 1st page top position on SERP
• Increased DA (Domain Authority )
• Decreased Bounce rate & loading time
• Increased goal conversions
• Now world class dental become Pune's most trusted top dental clinic